FRIDAY, 02 SEPTEMBER 2016
---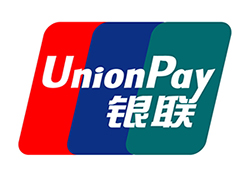 Are you marketing to China or the Chinese overseas community?
Payment Express is proud to announce that we are fully certified with UnionPay Intl. as a Gateway (TPSP) and Acquirer.
The Payment Express UnionPay Online Payment (UPOP) solution enables NZ and Australian merchants to expand their eCommerce storefront to accept UnionPay payments. The UPOP solution is available via our flagship PxPay2.0 Hosted Payment Page so in most cases merchants with Payment Express can have this feature without additional development work.
In addition to supporting Online Payments, Payment Express can support Retail and Hospitality merchants in New Zealand and Australia to accept UnionPay instore at their POS through our fully integrated EFTPOS terminals.
With over 5 billion cards issued and supported in over 140 countries, UnionPay is one of the world's leading payment card brands. UnionPay Online Payments (UPOP) is the payment method, provided by UnionPay, for their cardholders to use when making purchases online.
UPOP provides a safe and secure shopping environment for UnionPay cardholders and is supported by over 50 Chinese Financial Institutions that issue UnionPay cards.
For information on UnionPay please refer to: http://www.unionpayintl.com
If you are interested in accepting UnionPay for your business please contact our sales team at sales@windcave.com or contact us